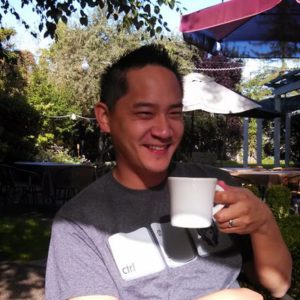 I hate writing about myself. I'd rather be writing about you.
But, this is an About page and you probably want to know more about me before you hire me. Fair enough. With 15+ years of experience, I combine a unique perspective of technical/engineering training, marketing and communication expertise, digital marketing experience, and just having written a lot (seriously, a lot) over my lifetime. This helps me deliver a communications solution tailored specific for you.
My goal is to understand who you are as a client and what message you want to bring to your audience. Even if that means looking under the hood of an app or crunching analytics, don't worry — my engineering background allows me to understand technical situations and work with engineers on extracting the most relevant specifics. So far, the results speak for themselves. From agencies to corporations to governmental organizations to non-profits (particularly animal rescues!), hundreds of satisfied clients have relied on me to find their message and deliver it.
Every product, company, or organization has a story that's compelling. When you're ready to tell that story, I'll help you bring it to life. Take a closer look at my portfolio or see a little more about my other writing life.
Notable Skills
SEO web content
Google Analytics
Google AdWords
Adobe Framemaker, Photoshop, and Acrobat
Microsoft Office, including Visio
Random Facts
Former credentialed NHL writer
Coffee, not blood, flows through my veins
I have engineered stuff that now flies in space
I'm a UC Davis alum — Go Ags!