Mike finds the right voice in any situation, technical or marketing — sometimes with little direction or resources. He's professional, always meets deadlines, and produces solid content. I know that I can always depend on him to get the job done!

-Kristen Tischhauser, CEO of talkTECH
San Francisco – San Jose – Palo Alto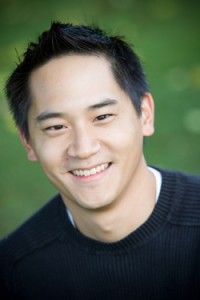 Since 2004, I've delivered technical writing and copywriting services for organizations of all sizes: international Fortune 500 corporations, local businesses, start-ups, non-profits, and more. I use a creative approach tailored to each customer's specific needs. This unique blend of marketing experience, technical understanding, and effective communication brings out the very best in your project, whether it's a brochure, SEO-friendly web content, technical manual, or press release.
What's Your Message?
Regardless of whether you're trying to impress VCs, sell the latest app, or fundraise for an animal rescue, the core of writing remains the same — what's the message and how do we translate that to your target audience? For technical writing, it could be crafting a document that provides clear specifications and instructions while emphasizing a suite of features. For press releases, it could be hitting a primary marketing goal with efficient support data. For landing page content, it's value proposition and funneling call-to-actions. It's all about connection.
Based in the Bay Area, my clients have ranged from local (San Francisco, San Jose, Palo Alto) to remote projects all over the world with such notable names as Google, NEC, Samsung, and the City of San Francisco.
Are you struggling to deliver the best marketing message possible? Does your technical documentation need proper structure and effective communication? Do you want to use a content-driven approach for marketing? You've come to the right place. See what freelance services are available, view portfolio samples for both copywriting and technical writing, or get a quote for your writing project.