Mike's freelance copywriting services effortlessly complete our most difficult projects.

-Home At Last Animal Rescue
San Francisco – San Jose – Palo Alto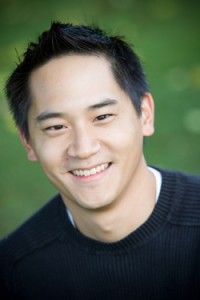 Not every business writer brings the same experience to the table. Mike Chen is a published journalist, technical writer, and freelance copywriter with a client history ranging from large corporations to small businesses and non-profit groups. Mike's diverse project history provides him with a creative approach tailored to each customer's copywriting and communication needs. This unique blend of marketing experience, technical understanding, and effective communication brings out the very best in your project, whether it's a brochure, SEO-friendly web content, technical manual, or press release.
Based in the Bay Area, Mike's clients have ranged from local (San Francisco, San Jose, Palo Alto) to remote projects all over the world, while working with notable organizations such as NEC, Samsung, and the City of San Francisco.
Are you struggling to deliver the best marketing message possible? Does your technical documentation need proper structure and effective communication? Do you want to use new media for marketing? If so, then you've come to the right place. See what freelance services are available, view portfolio samples for both copywriting and technical writing, or get a quote for your writing project.